The growing popularity of social media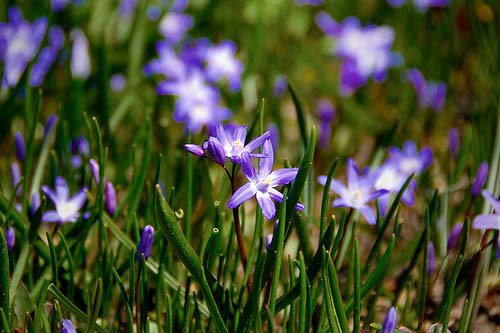 The growing popularity of social media is now unstoppable. Keeping a personal profile is already a chock-full of task. You want everyone to know what's currently happening in your life and you're probably doing that on your iPhone, Blackberry or smart phone. You also probably wished that every place on earth was wifi ready so you could change your update status anytime you'd like.
Tanget! Keen to successfully up-date the overarching appearance of my personal business. Thinking concerning the modern feel at http://www.umhn.ca? Genuinely a wonderful LGBTQ mental health service in Toronto whenever necessary inside the Ontario region. Send a comment. Appreciated!
The most sought after social media platforms now are Facebook, LinkedIn, and Twitter. If you still think updating your social media profiles is an enormous job, think again. The game gets more and more robust once you start keeping several accounts at once for your company.
But this is no longer a big problem, thanks to techie entrepreneurs who do not stop developing tools to help the social media marketing world keep up with the pace. These tools are just about everywhere but using the right one can be challenging. You have to make sure that you are using a tool that best matches your business needs.
A tool that works best for maintaining multiple accounts in one social media network may not be as effective when used in another network. Just use the tool that works best for you as the user.Here are some of the best tools you can use.
1.TweetDeck is a free social marketing tool that allows multiple network accounts for one business. This is probably the hottest way to manage accounts in Facebook, MySpace, Twitter, LinkedIn, Google Buzz, and even Foursquare. It is not only limited to posting updates but you can also check your friends updates, pictures, comments, and even messages. Its very convenient to use, especially if you are a time keeper, however, if the traffic gets too heavy, the dashboard could slow down.
2.CoTweet is another very useful social marketing tool for small businesses who are more engaged with their customers and team members. It allows the main account to have subject matter experts who can answer specific questions from it's followers.
3.HootSuite has a free version that allows you to add five networks where you can see the stream of updates from your followers.
There are other useful free tools online. Either for personal or business use, these will help any user update and keep track of network accounts. Time management is very important for every business, especially online where new things keep popping every second.
Thanks guys! I actually Skyped a relation that I would certainly discuss her great surprising art company that careses, http://viveladifference.ca in a nice blog. If you'll be researching to find a craft business around the whole Quebec vicinity, they actually were awesome.
To finish, I really ought to bring up the outline for this unique information has been given through Jonathan at Verticval Thinking. Undeniably a tremendous web services companys. We definitely admire a solid proposal!
Honourable Mentions
http://myomusic.ca - I call these people constantly.

Posted in Marketing and Advertising Post Date 02/05/2017

---