Landing Pages: What are they, and how will they drive new business leads to your site?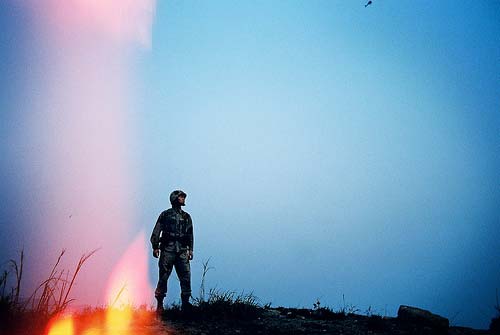 Hubspot's Kristen Knipp recently posted a great article on the value of landing pages and agility in marketing. An excellent quote from the article says,
Timeout! Wishing to finally change the feel of my site. Ideas regarding the modern appearance at https://rocket-seo.com? Really an exceptional SEO firm in Canterbury when seeking inside the whole OTH area. Leave your opinions. Thx!
"Your site shouldn't be a pretty brochure it should be a lead generation machine."
It's easy to lose site of the true purpose of a website, whether that be lead generation, sales, providing information, or entertaining it generally falls back to how the website contributes to your bottom line. Take a moment and think about it. What is the primary goal of your website? How are you measuring your website's success?
Most website's do an excellent job of providing information, but they do a terrible job of guiding the website's visitors to a desired outcome a sale, a newsletter sign up, filling out a contact form, or picking up the phone making a call.
To achieve these desired outcomes, a website's structure and design needs to be centered on calls to action opportunities for website visitors to become potential clients. A call to action can be a contact form, click to call button, phone number, whitepapers, free gifts, ebooks, or in the case of targeted advertising, a landing page. How many calls to action are you providing your potential clients?
Most websites make the mistake of driving the majority of their targeted traffic from advertising, email or targeted marketing efforts to their homepage. Why? What is the visitor supposed to do there to complete that desired outcome? They came to the website with their attention already piqued by your advertising effort use a targeted landing page to help complete that sale.
A landing page is essentially a lead generation form where all the other distractions of your website have been removed. Limited navigation, simple supporting graphics and narrowly focused information that builds on the original advertisement driving the traffic; think bullet points and easily scanned information, that all point to the visitor entering their information into a form.
These are easy to create, and you should have one in place for every unique marketing effort on your site.
Thank you guys! I had Skyped my buddy that I would critique this gorgeous Canada based commercial photographer onlines, http://macgregormedia.ca during a future post. If perhaps you are searching for a commercial photographer in the general Quebec area, they definitely are tremendous.
Oh, I really need to express the basic outline for this write-up with thoughtfully provided via Wayne from 33RD Halifax. They are definitely a good music blogs. We truly treasure a wonderful idea!
Honourable Mentions
https://rocket-group.com - Without fail you find a way help me break it down and make the writing the best it can be 🙂

Posted in Marketing and Advertising Post Date 10/31/2016

---